Paper bag manufacturer – Firma Promar Marciniak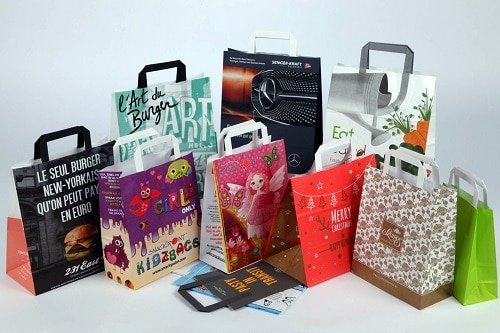 Promar is a bag manufacturer that has been supplying paper bags tailored to various customer needs for years. We are proud of our paper packaging production, offering eco-friendly packaging. Our range includes various variants of paper bags, such as gusset bags, gusset bags with a window, block bottom bags without a handle, and shopping bags with a flat or twisted handle. Thanks to a wide selection of paper bags, every customer will find something for themselves.

We have been involved in the production of paper bags for 25 years
We proudly offer paper bag production for over a quarter of a century. As an experienced bag manufacturer, we create the highest quality paper bags that impress with their appearance and durability. Our practical paper bags are not only stylish but also functional, meeting various needs of our customers.
New quality and efficiency in bag production
At Promar Marciniak Company, we constantly strive for excellence, and this year we took another step forward, launching two new flexographic printing presses with the ability to print up to 8 colors. These investments not only raised the quality of the prints but also significantly increased our efficiency. The new machines guarantee the highest quality of flexographic printing available on the market, allowing us to offer our customers products of unparalleled quality.
Thanks to this innovation, we can now deliver paper bags with more precise and vibrant prints, highlighting our commitment to being a leader in the field of paper bag production. Our new quality and production efficiency are proof that we are constantly striving to improve our products and services, always with the satisfaction of our customers in mind.
Paper bags with print – take care of your company's advertising!
Individual print on paper bags

We offer personalization of paper bags with printing. This allows you to promote your brand through advertising paper bags with printing. Choose from various models of bags, such as block bottom bags with an internal handle, and take care of the unique appearance of your company.
Advertising paper bags with a logo
Our advertising paper bags with printing are an excellent marketing tool. Order bags with your company's logo and gain recognition in the market. Our products are known for their quality and innovation.
Paper bags with print manufacturer Promar
White and brown paper bags
We offer colorful paper bags in various shades, including white and brown. Choose functional paper bags tailored to your needs. Our practical paper bags are perfect for everyday use.
Application of paper bags with print, company logo
Our paper bags with print are ideal for various applications, from shopping bags to reusable paper bags. Choose from our paper bags and invest in quality.
Manufacturer of eco-friendly paper bags

We are proud to offer eco-friendly advertising bags. Our cheap advertising paper bags are solid and environmentally friendly. Our paper packaging production complies with the highest ecological standards.
Order personalized paper bags with print
Contact us and order bags tailored to your needs. We offer special paper bags that will meet your expectations. Prices are determined individually. Contact us to learn about the offer.
We recommend our paper bags and other products. Promar is your trusted paper bag manufacturer. Choose quality and invest in stylish paper bags from the leader. Our proven eco-friendly bags and types of paper bags are perfect for anyone who values the highest quality products. Thanks to a wide selection of paper bags, we can offer solutions tailored to the individual needs and preferences of our customers. Our long tradition in the production of paper packaging and commitment to creating practical paper bags make us the number one choice for many satisfied customers.
The quality of our products is confirmed by the certificates we hold and the implemented quality control systems. We have implemented the ISO 9001:2015 Quality Management system and meet the requirements of the BRC Global Standard for Packaging and Packaging Materials. Our offer includes products made from FSC® paper.
We invite you to familiarize yourself with the details of our products and contact us in case of any questions. We are here to serve you with our knowledge and experience.
We produce the most popular formats and variations of paper bags for food and advertisement industries, commercial networks, pharmacies and more.
Our current production portfolio includes: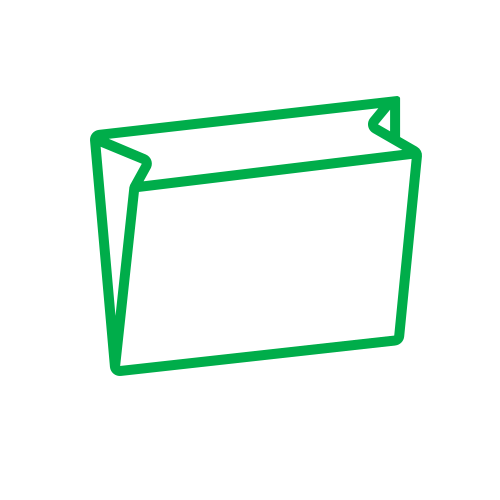 gusset bags
Gusset bags are designed to pack food articles. They are perfect to pack bakery products, cookies, cold meat, fruit and vegetables. Gusset bags with windows are used to pack bread.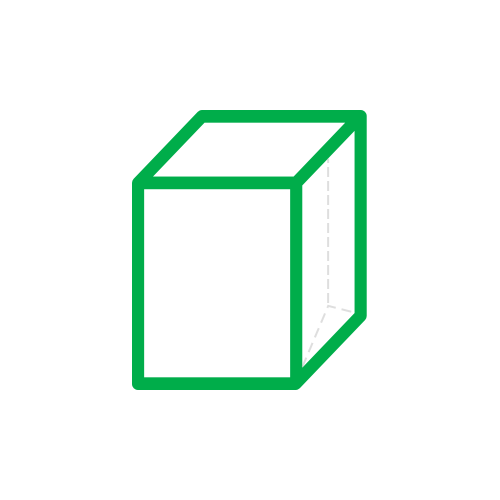 block bottom bags
They are designed to pack various kinds of loose articles (flour, groats, rice, sugar). These packages are dedicated for automatic packaging. Bags with paper weight ranging from 40 to 60 g/m² are used to pack tea or herb sachets and pharmaceuticals (medications).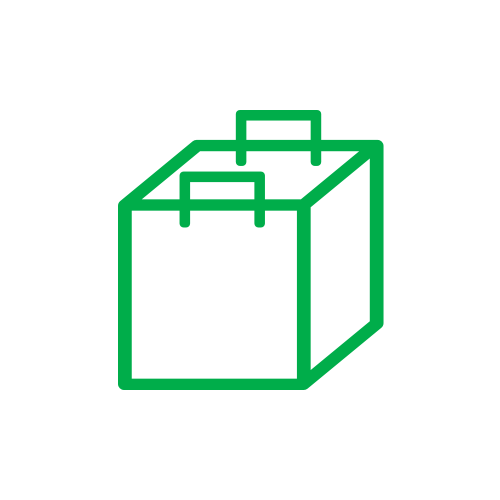 shopping bags (with handles)
Shopping paper bags are an alternative solution for plastic bags. Their main advantage is their wide range of application for packaging products. Their additional advantage is a possibility of performing an idividual print for advertisement purposes.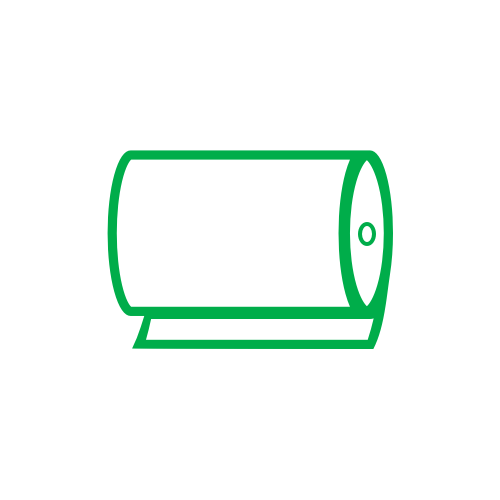 paper accessories
Possibility of producing sandwich paper with an individual print on a label. Minimal quantity and price established individually.
Check our offer
We are eager to discuss every other kind of order individually with a Customer. See the details of chosen products.